Synopsis
Belat, her mother Fec and adopted siblings Daks, Pepe and Junjun face the possibility of being evicted from their land as they struggle to save their carnival. Hoping to prevent the carnival from closing, they turn to Prince, a man from Belat`s past, for help. He promises to give them a hand if they first help him look for the lost princesses Rapunselya, Maulan and Ariella so they can save the magical land, Fantastica.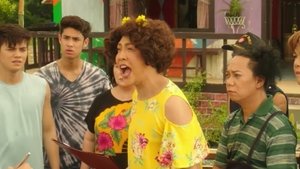 Original title
Fantastica
IMDb Rating 4.3 133 votes
TMDb Rating 8 1 votes
Help us maintain healthy links for everybody.
Please "COMMENT" below if Video or Download is not working and we'll update them.